Video for interpersonal comm: Missing context cues
teachingpublicspeaking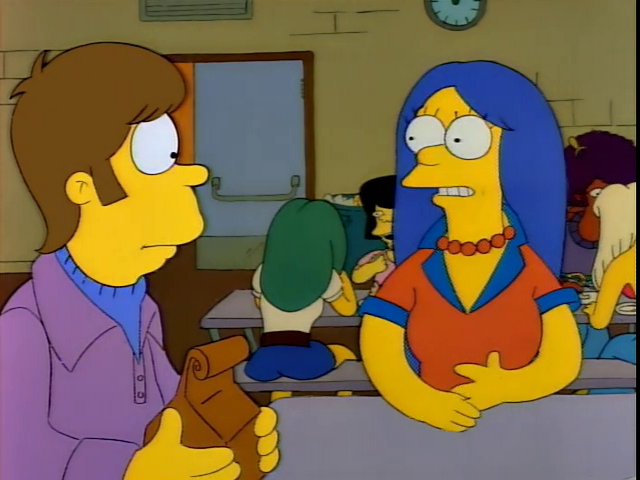 The Simpsons: Season 2, episode 12
This is a flashback episode showing how Homer and Marge began their relationship as teens. Early in the episode is a scene where Marge is tutoring Homer in French (clip available online here). After admitting he lied to her about taking French just to spend time with her, Marge reacts angrily and Homer fails to grasp the repercussions of her anger.
It provides a nice example of how Homer misses the context cues when the tone of the conversation changes. If you have time, the end of the episode would be a nice addition to show how they worked it out.
Know of any other clips where characters miss obvious social cues? Leave a comment and let us know.
Photo courtesy of Simpsons Wiki.